Level Up Your Gaming  Experience
Are you ready to take your gaming adventures to new heights? Look no further! Introducing our cutting-edge gaming computer that will revolutionize your gameplay and immerse you in a world of unparalleled excitement.
Get ready to dominate the virtual realms with lightning-fast speed, jaw-dropping graphics, and seamless performance. Our state-of-the-art gaming computer is meticulously crafted to deliver an unrivaled gaming experience like no other. Say goodbye to lag, glitches, and subpar visuals – it's time to unleash the true potential of your gaming skills.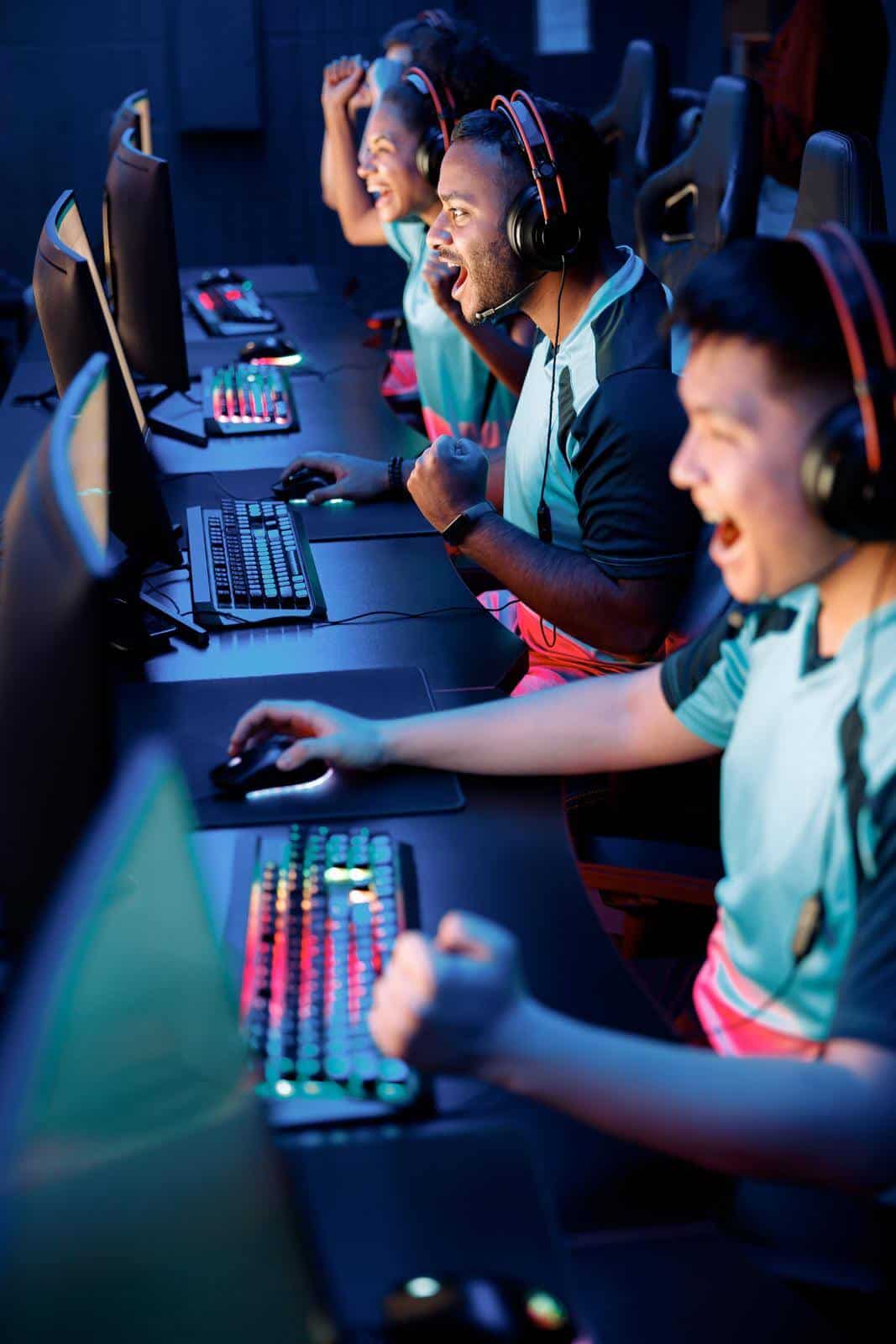 Unparalleled Performance, Unforgettable Gaming Experience
Equipped with the latest and most powerful hardware components, our gaming computer ensures that not a single detail goes unnoticed. Immerse yourself in lifelike worlds, where vibrant colors pop, textures come to life, and every movement feels incredibly smooth. Prepare to be awestruck by the breathtaking realism and precision that our gaming computer brings to your favorite games.
But we didn't stop at exceptional performance alone – we understand that aesthetics matter too. Our gaming computer boasts a sleek and modern design, infused with customizable RGB lighting to match your unique style. With mesmerizing lighting effects that dance in sync with your every move, you'll create an ambiance that enhances your gaming environment and elevates your overall experience.
Future-Proof Your Gaming Experience
Not only does our gaming computer provide an unbeatable gaming experience, but it also offers the flexibility to adapt and grow alongside you. With easily upgradeable components, you can stay ahead of the curve and future-proof your gaming rig. Unlock new possibilities, conquer new challenges, and stay on top of the ever-evolving gaming landscape with ease.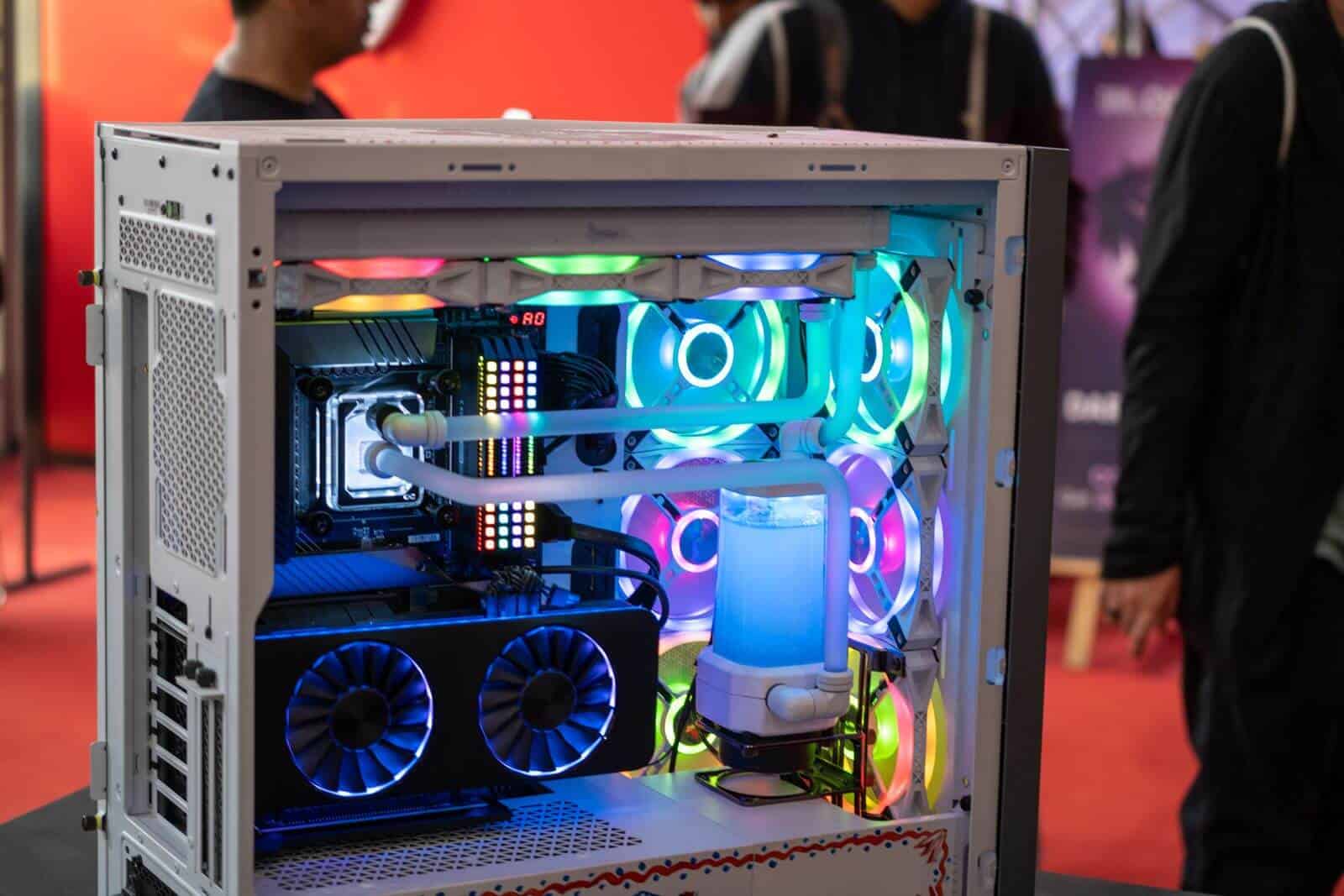 Don't settle for mediocre gaming sessions when you can have extraordinary ones. Step into the world of high-performance gaming and embrace a universe of unlimited possibilities. Whether you're a casual gamer or a hardcore enthusiast, our gaming computer is designed to exceed your expectations and unleash your true gaming potential.
Precision and Perfection: Your New Computer, Ready to Meet Your Highest Standards
Experience ultimate protection with us! In the event of any issue, rest assured that you'll have direct access to the skilled technician who personally crafted your new rig. We are committed to getting you back up and running without any compromises. Say goodbye to the frustration of repetitive calls to large component manufacturers, as we take care of everything. Our gaming desktops come with a comprehensive one-year parts and labor coverage, ensuring your peace of mind. 
At our core, we prioritize quality over quantity. We invest considerable time in handpicking the finest components for our customers. Each custom computer undergoes a meticulous process, including careful part selection, expert assembly, precise cable management, and a thorough ten-point inspection. This ensures that your new computer meets our highest standards before it reaches your hands. We take pride in delivering utmost customer satisfaction, ensuring you receive precisely what you desire and require.
It's time to upgrade to the ultimate gaming powerhouse – seize the opportunity and secure your victory today!
Don't hesitate to call us now for a complimentary consultation! Have a tech problem? No problem at all!
What Our Customers Are Saying
"
Just got a gaming computer from the owner and staff, they're really good people making sure you get the best value you want for a reasonable price. Recommend you guys to go and check them out. They're legit and very professional you wont regret a second there. Preston and staff got my gaming computer popping and I thank him for that greatly

" 

– Caleb Saint
"
Wholesale Computers & Technology has gone out of there way to make sure the customer is more than happy each and every time. Great prices along with exceptional service, how could someone go wrong? Keep up the great work.

"

– Brian Curry